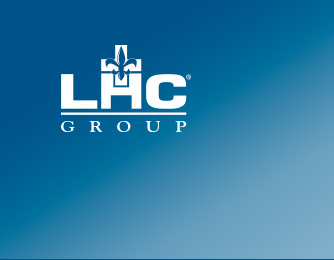 Job Information
LHC Group

Volunteer (Hospice)

in

Lafayette

,

Louisiana
Overview
The volunteer plays a vital role in enhancing the quality of care delivered to the patient and family through patient/family care activities or administrative activities that support the hospice agencys goal of quality patient/family care.
INSERT LOCAL BRAND, a part of LHC Group, is the preferred post-acute care partner for hospitals, physicians and families nationwide. From home health and hospice care to long-term acute care and community-based services, we deliver high-quality, cost-effective care that empowers patients to manage their health at home. Hospitals and health systems around the country have partnered with LHC Group to deliver patient-centered care in the home. More hospitals, physicians and families choose LHC Group, because we are united by a single, shared purpose: It's all about helping people.
Additional Details
Provides assistance to the hospice program and/or patient/family in accordance with designated activities.

Provides input into the Plan of care and Interdisciplinary Group meetings as applicable.

Accurately documents services provided as trained and instructed by the hospice agency.

Maintains strict patient confidentiality

Communicates any changes in the patients status or observations to assigned supervisor and/or Administrator.

Attends at least four (4) in-services per year.

Participates in community outreach projects for the agency.Bereavement Volunteer: knowledge of the death and dying process; interacts with family in a caring and compassionate manner; assists with arrangements after death; assists with agency memorial services or activities; assists with community education on end-of-life issues.

Patient Care Volunteer: records accurate, legible, timely, and objective documentation of each patient/family encounter; schedules regular visits with patient/family as designated in the Plan of Care; provides respite care for family; attends IDG for updating of Plan of Care as appropriate; communicates any changes or observations to assigned supervisor and Administrator.

Administrative Volunteer: completes all assignments in a timely manner; paperwork is neat, thorough, and legible.
Qualifications
Experience : Less than 6 months
Education Requirements
Volunteers who provide patient care and support services according to their experience, training and education must be in compliance with agency policies and under the supervision of an agency employee.
Experience Requirements
Experience in working with people and willing to serve others.
Skill Requirements
Mature, non-judgmental, caring, people-oriented individual who is supportive of the hospice concept of care.

Completes Volunteer Training Program.
Need help finding the right job?
We can recommend jobs specifically for you!
Location : Facility Name Lourdes Hospice
Requisition ID 2019-69489
Location : Postal Code 70508-6937
Position Type Part-Time or PRN
Work Schedule Days
CATEGORY ADMINISTRATIVE
Location : City Lafayette
Location : State/Province LA
An equal opportunity employer
LHC Group is an equal opportunity employer. We consider applicants for all positions without regard to race, color, religion, creed, gender, national origin, age, disability, marital or veteran status or any other legally protected status. To learn more about the opportunities for you with LHC Group and our affiliates, contact one of our Human Resources team members at 1.866.LHC.Group.
Found here: http://lhcgroup.com/careers