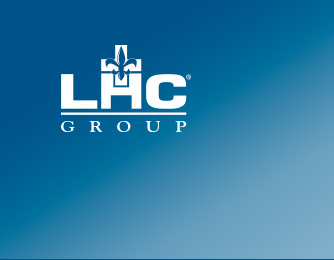 Job Information
LHC Group

Bereavement Coordinator (Hospice)

in

Brookhaven

,

Mississippi
Company Overview
Qualified professional who supervises the provision of bereavement services reflective of patient and family needs. Establishes a Plan of Care that addresses bereavement needs with clear delineation of services to be provided and frequency of service delivery up to thirteen (13) months following the death of the patient.
Deaconess Hospice , a part of LHC Group, is the preferred post-acute care partner for hospitals, physicians and families nationwide. From home health and hospice care to long-term acute care and community-based services, we deliver high-quality, cost-effective care that empowers patients to manage their health at home. Hospitals and health systems around the country have partnered with LHC Group to deliver patient-centered care in the home. More hospitals, physicians and families choose LHC Group, because we are united by a single, shared purpose: It's all about helping people.
Essential Functions
Plans, directs, organizes and coordinates all bereavement activities such as the assessment and follow bereaved for 13 months during bereavement period in a manner that is meaningful to the clients served on a daily basis.

Completes (or evaluates if completed by another qualified member of the IDG) an initial bereavement assessment as part of the comprehensive assessment within 5 (five) days of admission, including documentation of findings, type of bereavement services to be offered and frequency of those services in the clinical record as needed with each new submission.

Participates with the Interdisciplinary Group in development of the bereavement plan of care at the beginning of the patients admission with ongoing participation including documentation of individualized plan and actions in the clinical record on an as needed basis but no less than every two weeks.

Supervises the implementation of an individualized bereavement plan of care and bereavement counseling, if desired by patient/family, both before and after the patient's death on as needed basis.

Forms liaisons with other support services in the community and assures an appropriate level of bereavement support for each client on a daily basis.

Conducts or assists with community education programs and grief support groups presenting information regarding the process of grief on daily or as needed basis.

Plans and participates in continuing education programs by presenting relevant information to hospice staff and volunteers as needed. Provides bereavement support to hospice staff as needed.

Provides report to Administrator, or designee, to ensure continuity of the Care Management process on a daily basis.

Attends Hospice Interdisciplinary Group meetings every two weeks.

Responsible for updating personnel files, completes assignments given through LHC Connect and attends required in-services on as needed basis.

Functions as a preceptor to new hires.

Ensures bereavement phone calls and/or visits are completed according to plan of care.

All other duties as assigned.
Education & Experience
Experience: 6 months
Education Desired
Bachelor's or Master's degree in Social Work, Psychology, Mental Health counseling, Psychiatric Nursing, Pastoral Counseling or the documented equivalent in education, training or experience per state regulations.
Experience Requirements
Experience in working with people
Skill Requirements
Excellent writing and presentation skills.

Current CPR certification required.

Current driver's license, valid vehicle insurance and access to a dependable vehicle, or public transportation.
An equal opportunity employer
LHC Group is an equal opportunity employer. We consider applicants for all positions without regard to race, color, religion, creed, gender, national origin, age, disability, marital or veteran status or any other legally protected status. To learn more about the opportunities for you with LHC Group and our affiliates, contact one of our Human Resources team members at 1.866.LHC.Group.
Found here: http://lhcgroup.com/careers