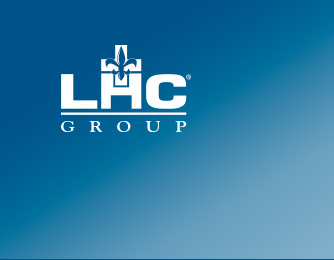 Job Information
LHC Group

OT Occupational Therapist - $5,000 Sign On Bonus

in

Ashland

,

Alabama
Overview
LHC Group is the preferred post-acute care partner for hospitals, physicians and families nationwide. From home health and hospice care to long-term acute care and community-based services, we deliver high-quality, cost-effective care that empowers patients to manage their health at home. Hospitals and health systems around the country have partnered with LHC Group to deliver patient-centered care in the home. More hospitals, physicians and families choose LHC Group, because we are united by a single, shared purpose: It's all about helping people.
Additional Details
Provides service within the scope of practice as defined by the state laws governing the practice of Occupational Therapy, inaccordance with the plan of care, and in coordination with other members of the health care team.

Follows the plan of care by leading the patient in the use of therapeutic, creative, and self-care activities to improvefunctioning and safety.

Observes, records, and reports to the supervising nurse and the physician the patient's response to treatment and changes tothe patient's condition.

Instructs patient, family, caregiver, and participating members of the health care team in the areas of therapy in which theycan participate to assist the patient.

Visits patients according to Plan of Treatment, completes a progress note for each visit, and submits progress notes per LHCpolicy.

Completes all patient evaluations and develops the OT plan of care within state specific guidelines. Reports outcomes ofevaluation, goals, and anticipated projected frequency of care to supervising nurse within 24 hours of the evaluation.

Participates in staff conferences and committees as necessary.

Provides supervision of the OTA as per LHC policy.

Prepares a written discharge summary and/or a written summary report on the patient's condition at least every 60 days.

Conducts patient assessments evaluating the level of function by applying diagnostic and prognostic functional ability tests.

Provides in-service education as requested by agency leadership.

All other duties as assigned.
Qualifications
License Requirements
Current Occupational Therapy licensure in state of practice.

Current CPR certification required.

Current driver's license, vehicle insurance, and access to a dependable vehicle, or public transportation.
Need help finding the right job?
We can recommend jobs specifically for you!
Location : Facility Name Clay County Hospital Home Care
Requisition ID 2019-55622
Location : Postal Code 36251
Position Type Full-Time
Work Schedule Normal (Based on FT, PT, PRN)
CATEGORY THERAPY
Location : City Ashland
Location : State/Province AL
An equal opportunity employer
LHC Group is an equal opportunity employer. We consider applicants for all positions without regard to race, color, religion, creed, gender, national origin, age, disability, marital or veteran status or any other legally protected status. To learn more about the opportunities for you with LHC Group and our affiliates, contact one of our Human Resources team members at 1.866.LHC.Group.
Found here: http://lhcgroup.com/careers